The Charter of Human Responsibilities now exists in rap version.
This results from a will to involve the youth in an effort to make the principles their own expression, by adapting it to their world and their favourite way of expression. The musicians are youth whose favourite leisure is to create texts ('slums') along with rap sonorities. They are between 11 years and 26 years old, mostly students and pupils.
The song is in three languages (French, Wolof and English) in order to encourage a national and international dissemination.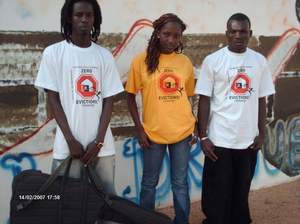 Papa, the youngest of the group (11 years old)