Conscience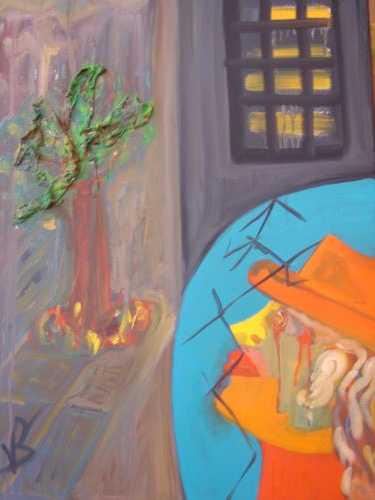 mixed technique, 50 x 70 cm
Artist's statement
I named my work « Conscience » because, looking at what is happening in the world, I see that many people start to realize that we are in a process of destroying our planet. We just start to understand that the way we live and exploit natural resources has brought our world close to an unprecedented destruction.

Thanks to the people who are aware of this reality, we still have the possibility to save ourselves. What is important is to discuss about what's happening, to communicate, to inform people that we still can change our way of living: we can live without polluting, we can abstain to use our car whenever it's possible, we can conserve electric energy, we can use our household devices in a clever way, we can act in various other ways.

Nature is suffering. We have the possibility to help. We just need some good will.

Nicola Damiani is an Italian amateur painter living in Greece. He has been painting since 1996 and has followed courses on painting and pottery. He has presented his artwork in three individual exhibitions in Ioannina, Greece, as well as in various group exhibitions.
Contact with the artist:
Address : Souliou 35, 45445 Ioannina, Greece
e-mail: nicola.arte jZe yahoo.it