"Carroceiros III"
(Rubbish collectors)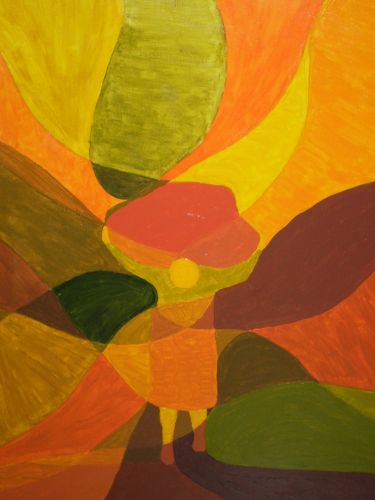 Acrylic on canvas. 50 x 70 cm.
Thematic description
The name of the work, Rubbish collectors, brings us directly to the center of the matter, social problems. I have been working on this matter for the last years.
Rubbish collectors are a group of people that represent the dramatic social situation that can be found in big Brazilian cities since several decades ago. São Paulo, the city where I was born and where I live, is the biggest city of Brazil for what social problems are actually present.
Thousands of Brazilians have to live together with this hard reality. They are completely out of the society, victims of the social exclusion. All of them have found an alternative to survive by picking up and classifying urban rubbish. They live in the street without falling in the crime, keeping the dignity of the human condition through an activity that allows them to earn their living.
As an irony of fate, their lonely fight for surviving becomes a big benefit for the rest of the society through the classification of the rubbish at no cost. Still remains a moral about the conscience construction for preserving our environment.
Artist biography

The artist Luci Torres was born in 1964, in Sao Paulo, Brazil. She has studied architecture and she is currently working as an art professor. She started working with watercolors in 1996. Since 1999, she has frequently presented her paintings in numerous exhibitions in Sao Paulo, on themes like "Moments" (in 2004), "Role of 3 Artists" (in 2005), "Poetic view about the environment" (three exhibitions during 2006), "The Art of Illustration" (in 2006), "Carroceiros" (Rubbish Collectors – in 2007).
Contact with the artist:
lucitorres e3K yahoo.com.br