Resume
At a public Forum co-hosted last 12th December by the Regional Committee of the Charter of Human Responsibilities and the Human Rights commission, the speakers highlighted sustainability as a framework for economic and social re-organization, and an Ocean scientist gave a presentation of growing knowledge of ocean habitats to support decisions about sustainable fisheries.
The Parliamentary Commissioner for the Environment referred to values for social relationships and a realignment of political and economic systems with earth systems as the future pathway to stabilize the relationship between human society and the living world. Economic and social systems need to come into harmony with the biosphere.
Research on oceans habitats gives knowledge on fish and on the quantities of fish that can be sustainably taken. A key area of inquiry is the water quality of the coastal environment, and gathering information to inform management decisions.
Report
A public Forum, jointly hosted by the NZ Charter for Responsibility and the Human Rights Commission, was held in Wellington on 12th December 2006. It was on Rights and Responsibilities for Sustainable Development, and was chaired by Joy Liddicoat, a Human Rights Commissioner.
Joy said that the environment the Human Rights Commission has been giving consideration to environmental issues and Human Rights associated with resources for human wellbeing. This is the first forum held on Responsibility for Sustainability.
25 people attended. They hope to see further opportunities for public debate on environmental Responsibility, and appreciated the ethical dimension of Responsibility – which is not so explicit in the promotion of 'sustainability'.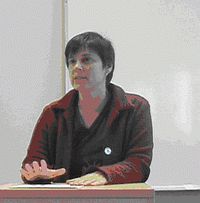 Dr Morgan Williams referred to the rights of the next generation, and sustainability involves not only renewable resource use, but building values of maintaining harmony and cohesive relationships. Although NZ is remote, we are biologically dependent, with 60% of our wealth coming from the biological landscape, which we have constantly molded to suit our economic interests as well as to reflect our soul – often in art.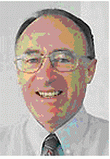 The concern now is with the degradation of natural capital, with Climate Change more threatening than terrorism. An interesting finding about Nzers has come to light – that the highest priority is on quality of life, which is associated with forests, birds, going to the beach, mountains, which suggests latent support for environmental responsibility. This leads us towards an economic construct that does not threaten the environment.
There is information from Ministry for Social Development which shows increasing social and income disparity, growing obesity, more homelessness and increasing poverty, along with growing demands for energy, water, housing. Economic and social organizations don't correspond with sustaining the biosphere: and resource management is focused on mitigation of the effects of human activity.
We need a redesign for environmental responsibility. Priorities for redesign are:
to integrate sustainability into all areas of learning, school curriculum and learning institutions.
to build democratic consensus by involving citizens in debate and forums on the environmental responsibility
to build cross-party agreement so that long term policy is safeguarded
to build 'boundary organizations' to straddle policy change
to introduce measurements of economic activity that account for environmental effects and resource use
The focus for the next century must change from expanding consumption to expanding experiential wealth, with the responsibility to reduce our ecological footprint. The task is to stabilize the relationship between our planet's two most complex systems: human culture and the living world.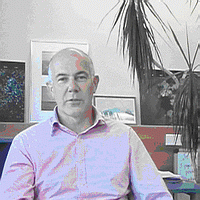 Ian Wright's presentation was wonderfully illustrated with slides to show how the ocean floor is being mapped. The technology for this is very recent. Knowledge of the environment is to inform decision making on sustainable and customary management of oceans. Maori have significant economic and cultural interests in the marine area as owners of approximately half of fishing quota, and major interests in marine resources and customary, or traditional management.
Monitoring and mapping of the physical environment gives understanding of the biological environment. The technology for ocean mapping is recent – only the last 5 years, and knowledge of rock and sediment, and the flow of water give information on biological environment, including fish species – such as lobster, cod, kina: the physical environment determines the biological environment. It follows that the more complex the physical environment, the more complex the biological life.
With information on the numbers of fish, decisions can be made on sustainable take.
A method of acoustic reflectivity is used to determine whether the substrate is rock, gravel or sand.
One field of research is on oceans resilience; whether the ocean recovers from human induced or natural disturbances. A question for management is how do we reshape policy toward habitat protection and enhancement of biodiversity?
The Resource Management Act is directed towards safeguarding life supporting capacity of the environment – RMA has responsibility for coast, but not the resources to monitor and NZ doesn't have Oceans policy for this.
One of the major disturbances in the coastal area is sediment from housing developments, as well as pathogens, nitrates from land use, especially agriculture, and sewerage pollution.
Sediment flows into coastal waters suppress fish growth, so knowledge of tidal flows assists with decisions on aquaculture and marine farms. Research needs to find information on the sustainable capacity of water for marine farming.